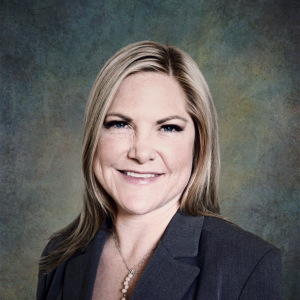 Katy McCowen joins the OPOTEK team!
OPOTEK LLC, the leading manufacturer of tunable laser systems, is pleased to announce that Katy McCowen has joined the OPOTEK family as the Director of Business Development.
Katy is a graduate of UC San Diego's Rady School of Management where she received her MBA in December 2019 with an emphasis in New Healthcare Technology. She was originally trained as an Analytical Chemist and went from the bench to the business side of science in 2008. Katy is the recent past Chair of Women in Bio, Southern California and has been involved in "Biotech Beach" since moving to San Diego in 1999. With a passion for science and the advancement of human health Katy hopes to explore new application areas for Opotek's technology especially in the growing field of photoacoustics.
About OPOTEK
OPOTEK was founded more than 20 years ago with the invention of a novel design for an Optical Parametric Oscillator ("OPO").  Since that time, OPOTEK has been the leading manufacturer of OPO tunable laser products, ranging from standalone OPO modules to complete scientific instruments. Focused on revolutionizing OPO technology, OPOTEK has provided thousands of customers with user friendly, tunable light source solutions with our patented designs and innovations.
OPOTEK offers a wide range of efficient, compact, and broadly tunable laser systems based on OPO technology. OPOTEK's reliable and robust systems feature the smallest footprint in their category with tuning ranges from the ultraviolet to mid-infrared. All products are computer controlled and designed for a variety of applications.  OPOTEK brings years of experience and cutting-edge design sensibilities to product development.  In addition, OPOTEK is committed to delivering excellent customer service including on-site installation and training.  OPOTEK products are designed, manufactured, and distributed from its headquarters in Carlsbad, California by dedicated employees and representatives worldwide.
Please reach out to Katy at kmccowen@opotek.com or 760-929-0770.